Keep kids learning and adults earning
Guiding question for the workshop:
How can librarians support teachers, students and adults with distance learning and digital literacy to ensure everyone who wants them can have marketable skills in a world of automation?
Keeping "kids learning and adult earning" in the face of an ongoing worldwide pandemic and economic crisis demonstrates the importance of focused library programs to address the most pressing digital needs. Learn about the specific strategies U.S. library leaders followed to face months-long closures and move from in-person services to programming in virtual environments. Presenters will share perspective and experience from 2020 through today about meeting both librarian's and community needs. Emphasis of the workshop examples surround teachers, students and adult education systems.
At close of this workshop participants will:
have an overview of how the library advances digital literacy and why that is so vital
have clear examples of steps to follow using educational technology to bring science, technology, engineering and math programs to the library, the school, the workplace and home
see the connection between automation, jobs, training and the economic health of your community
brainstorm ideas to get started this year
Speakers:
Tammy Westergard, MLS, CWDP, Project SANDI Coordinator, Nevada Governor's Office of Economic Development
Patrick (Tod) Colegrove, Ph.D., MSLIS, Executive Director, Carson City Library (video message)
Sara Jones, MLS Washington State Librarian
Karsten Heise, Director, Strategic Programs, Nevada Governor's Office of Economic Development (video message)
Patrick (Tod) Colegrove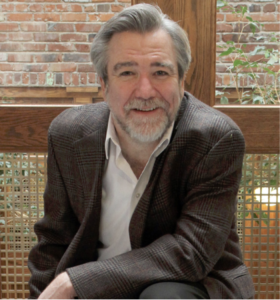 Professor Emeritus of the University of Nevada, Reno, and former Nevada State Librarian, Tod Colegrove currently is director of the Carson City, Nevada, public library system. Leveraging a background in private industry, and a doctorate in physics, Dr. Colegrove works at the intersection of libraries, STEM learning and engagement, and innovation. He is the current president of the Nevada Library Association and a strong library advocate.
Sara Jones

As State Librarian, Jones oversees the Washington State Library, a division of the Office of the Secretary of State. Among her responsibilities are developing and leading strategies that enhance public access to library materials, collections, and services; safeguarding the state library's role as a historical asset and repository for government documents and publications; and working with the Institute of Museum and Library Services (IMLS) to meet the needs of the state's libraries.
Prior to coming to Washington from Marin County, Calif., she served as Director of the Marin County Free Library since 2013. Previously, she held positions in Nevada libraries for 25 years, including Carson City Library Director, Elko-Lander-Eureka County Library System Director and Youth Services Coordinator, and Nevada State Librarian and Administrator of the State Library and Archives.
Jones has served as Nevada's American Library Association (ALA) Council Delegate and Nevada Library Association (NLA) President. She was a member of the Western Council of State Libraries, serving as Vice President and President. She received the ALA Sullivan Award for Services to Children in 2018, and was named NLA's Librarian of the Year in 2012. She is currently on the board of directors of CALIFA, a nonprofit library membership consortium.
Jones earned her bachelor's degree in Interpersonal Communications from Boise State University and her master's degree in Library and Information Science from Syracuse University. She has taught in San Jose State University's and University of North Texas' Library and Information Services (LIS) programs.
Karsten Heise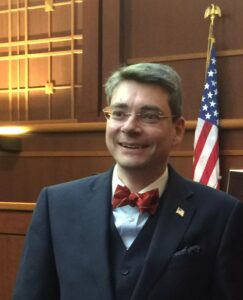 Karsten Heise joined the Nevada Governor's Office of Economic Development (GOED) in April 2012 initially as Technology Commercialization Director and then continued as Director of Strategic Programs.
He leads Innovation Based Economic Development (IBED) in Nevada. As part of IBED, he created and manages Nevada's State Small Business Credit Initiative (SSBCI) Venture Capital Program. He also leads and overseas the 'Nevada Knowledge Fund' to spur commercialization at the state's research institutions and to foster Research & Development engagements with the private sector as well as supporting local entrepreneurial ecosystems and individual startups. In addition, Karsten is deeply familiar with the European vocational training system having completed his banking-apprenticeship in Germany. This experience inspired the development of the 'Learn and Earn Advanced career Pathway' (LEAP) framework in Nevada, which progressed to becoming the standard template for developing career pathway models in the state. He is deeply passionate about continuously developing new workforce development approaches dealing with the consequences of the Fourth Industrial Revolution.
Prior to joining the GOED, Karsten spent five years in China working as an external consultant to Baron Group Beijing and as member of the senior management team at Asia Assets Limited, Beijing. Before relocating to Beijing, Karsten worked for 10 years in the international equity divisions of London-based leading Wall Street investment banks Morgan Stanley, Donaldson, Lufkin & Jenrette (DLJ), and most recently Credit Suisse First Boston (CSFB). As Vice President at CSFB, he specialized in alternative investments, structured products, and international equities. His clients were entrepreneurs, ultra-high net worth individuals and family offices as well as insurance companies, pension funds, asset managers and banks. Karsten speaks German and Mandarin Chinese. Karsten completed his university education in the United Kingdom with a Bachelor of Science with First Class Honours in Economics from the University of Buckingham, a Master of Science with Distinction in International Business & Finance from the University of Reading, and a Master of Philosophy with Merit in Modern Chinese Studies, Chinese Economy from the University of Cambridge – Wolfson College. He is also an alumnus of the Investment Management Evening Program at London Business School and completed graduate research studies at Peking University, China.